Pirates made their mark and swore an oath on the Articles of Agreement under which a crew sailed. They agreed to take care of their own, share the plunder, and not allow women aboard.
They thought "women were weak, feckless, hysterical beings who distracted men & brought bad luck to ships, calling forth supernatural winds that sank vessels & drowned men." (David Cordingly)
These women ignored them.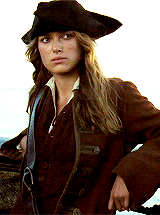 Spanning the globe and time, these five women left their mark on pirate history. There are more woman pirates than these listed here. This is just a highlight.
More information on Women Pirates:
Infographics by Hallie Alexander © 2020
Cover image from Pixabay
Want book recommendations, exclusive short stories, pictures of mischievous doodle dogs, and news about Hallie's next book?
Sign up for Hallie's Newsletter
*Please note that this post contains an affiliate link and any sales made through such links will reward me a small commission – at no extra cost for you. Thank you!